Find out here which benefits you have with the new HAURATON internet page
After more than six years the HAURATON internet page was completely reworked to follow the advanced level of internet technology.

Read here more about the most important change:

Higher focus on top topics
Already on the starting page we inform you about exciting topics of ne product innovations, trends, project reports and marketing news. So you will keep up-to-date with the world of drainage.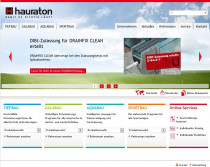 New product pages for quicker access to documents
On the new product pages you have an easy and quick access to different documents. These you can find by clicking on the required item. In the tabs you can check different  documents like product images, sectional drawings (jpg and dwg), installation advices and more. Additionally you can put them to the document cart.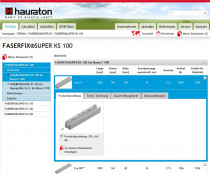 Document cart
In the document cart you can save all interesting documents to continue surfing on the pages. Just when you have found all information you can download the package under "My documents".