All about HAURATON products
Individual catalogue
Put together a product range according to individual wishes. Simply select the required product groups, click on "Send inquiry" and your individual catalogue will be generated in pdf format within seconds.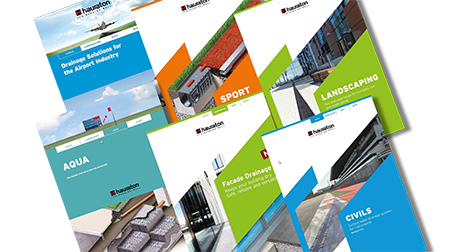 Product data sheets
For our products, download a data sheet with all important information. It contains technical data, illustrations, product descriptions, material information, standards, regulations and areas of application.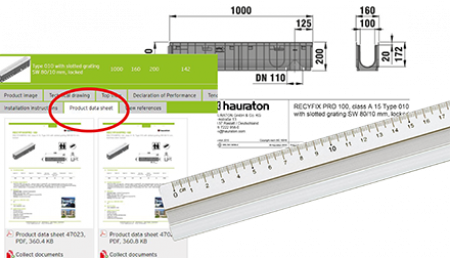 Product videos
Videos that visualise the properties and advantages of our products on film 
Product range overview
Clear presentation of the current product range - in each case a product subgroup, e.g. RECYFIX PLUS 100 - in PDF form for digital dispatch or optimised printing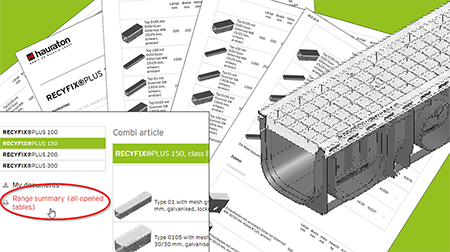 Technical drawing
Product drawing with dimensions and technical details for easy integration into project planning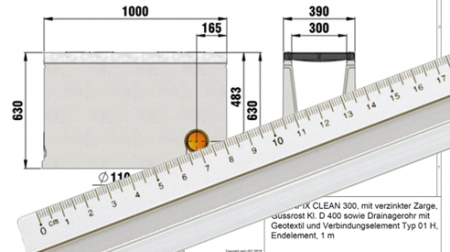 Declaration of Performance
Certificate certifying product performance tested according to harmonised EN standards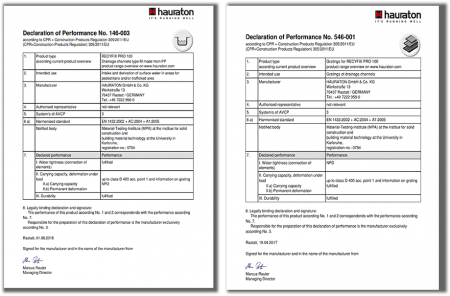 Installation instructions
Our detailed installation instructions contain valuable information about installation in various load and application areas.