Boltless locking system SIDE-LOCK for drainage systems
Watch here in four movies the correct installation and removal of gratings with SIDE-LOCK - the boltless locking system for drainage systems.
The time-saving revolution of boltless locking
SIDE-LOCK is a unique locking system, which functions totally without accessory parts. Simply lay the cover over the channel and engage it with the foot. "Click" and the cover is in place, ensuring road safety. In order to clean the channels, the cover is levered up extremely fast using a simple tool (pry bar or robust screwdriver). SIDE-LOCK thus saves 90 % of the time it takes to fix and release the covers. SIDE-LOCK was developed by HAURATON and is protected by patents.

Installation and removal of ductile iron gratings
Installation and removal of FIBRETEC gratings
Installation and removal of Mesh- and longitudinal gratings
Installation and removal of Slotted gratings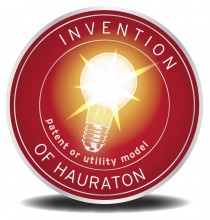 Convincing technology

The cross-section of the channels remains free, and the surface water can flow away optimally. SIDE-LOCK simultaneously locks the covers in a longitudinal direction. With this shear resistance the covers cannot "travel" along the channels and remain reliably in position.
Flexible through intelligent multi-functional frame
SIDE-LOCK locks channels and gratings ensuring absolute road safety. In the case of increased loads, particularly in areas of heavy traffic, or additionally required safety, the covers can also be bolted to the multi-functional steel frame or fixed with a locking handle. No other channel system is as flexible as this.